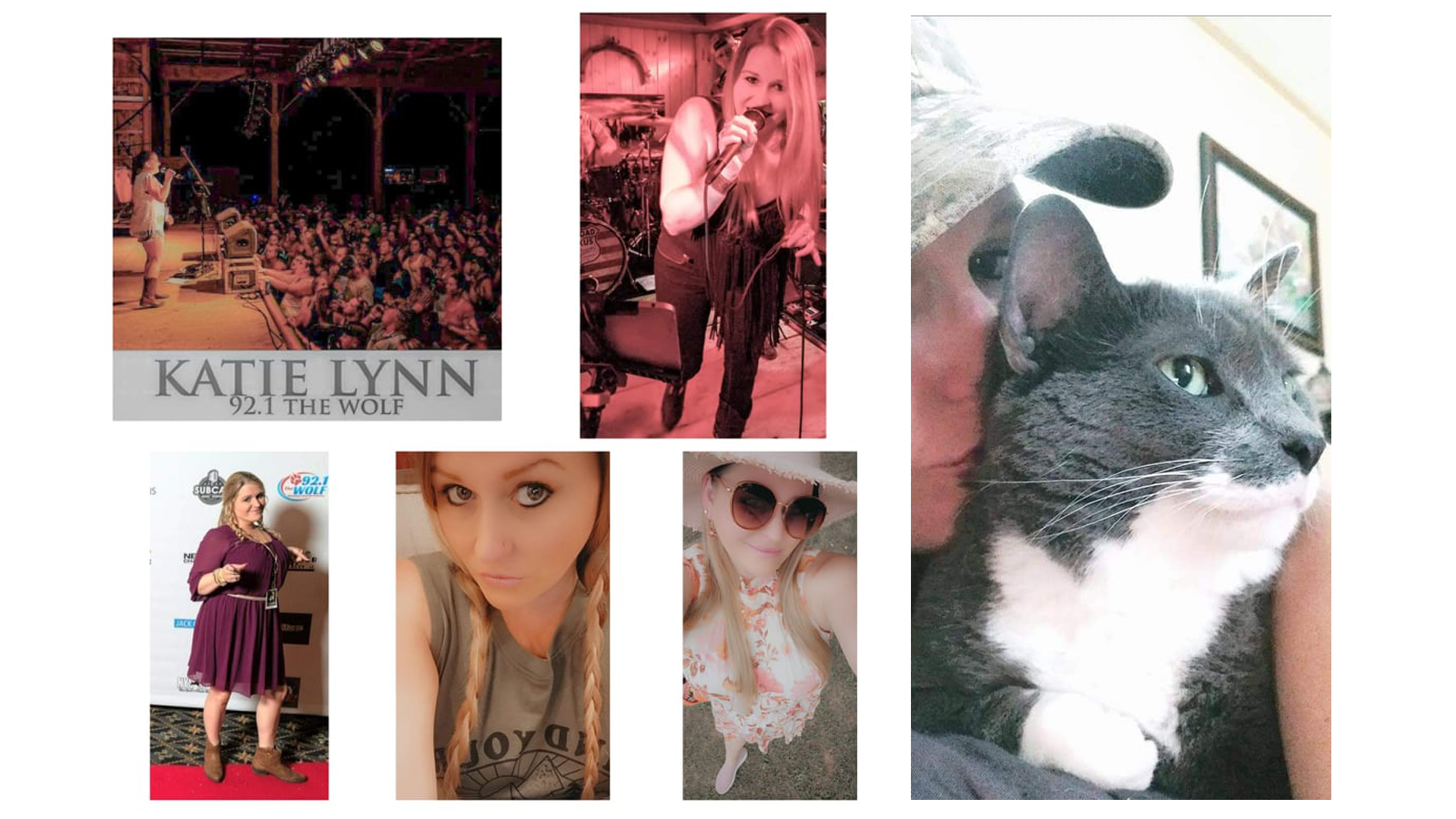 Katie Lynn has never been shy to show her love of music, brought up in a home with the radio on instead of a tv. She loved to sing for her family at gatherings, in school chorus and even with Benny Mardones at a sold out concert at the young age of 15. Her love for singing brought her to many singing competitions, one being sponsored by The Wolf where Skip Clark discovered her voice and personality.
Katie's favorite artists include Miranda Lambert, Keith Urban, Thomas Rhett, Garth Brooks, Dustin Lynch, Dan + Shay, Tyler Farr and Patsy Cline. Her other interests are supporting the local music scene, sometimes even joining them on stage! She enjoys travelling, camping, hiking and photography. Katie lives locally with her 13 year old cat Bucky boy who is just like a dog.
You can hear Katie Lynn on air – every Saturday from 9am to 2pm, and Sunday from 2pm to 7pm!