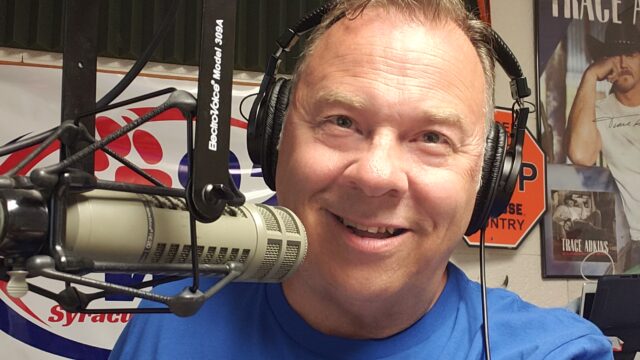 Skip Clark  2pm – 7pm
Position: Program Director/Music Director/On Air
Reside: North Syracuse
Family: Married to Nancy, 3 Daughters (Angela, Nicole, and Carly) and a son (Zachary). 
Pets: 2 dogs (Miley and Nike)
More about me:  I absolutely love what I do and hope to make your afternoon ride home the best it can be.  
I am a Life/Honorary member and Past Chief of the Fairmount Fire dept.  
As a professional MC I am called upon to MC many events and community events. Nashville and Country music are my second love after my family. 
Some of my hobbies include electronics, computers, music and my podcast SkiP HappEns.  Listen as I interview many new independent artists and many well established stars of today and yesterday.  
Join me every afternoon for the Dad Joke of the Day just after 5, also giving shout outs to those who are helping to form the glue that keeps us together!  
Also, I love baseball and can be found in the press box at NBT Bank Stadium as a PA announcer for the Syracuse Mets.  
| | |
| --- | --- |
| Send me your Dad Joke and I may use it on air weekdays shortly after 5! |   |